Randy Noe

[email protected]
www.randynoe.com
eVoice +1.949.225.3400 Extension 121
Mobile  760.650.6586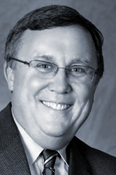 Randy Noe is a Professional Certified Coach through the International Coach Federation and Board Certified Coach experienced with a variety of assessment instruments and a myriad of tools, processes and resources to Improve leadership effectiveness.  With more than twenty years of senior leadership, operations and finance experience, Randy brings business perspective and best practices from working with thousands of C-level and VP leaders. Randy understands the pressures business leaders face because he's been there, he speaks their language, and he knows the drivers that create and sustain business value.  Randy led the Southern California regional financial valuation practice for a global accounting and tax advisory firm, directed mergers and acquisitions for a public software company, treasury operations for a $500 million global apparel manufacturing and retail firm, and managed numerous complex $1 billion transactions.
The depth and breadth of his experience puts Randy in a unique position for executive leadership and career development. Randy works with leaders to clarify their true north compass, leverage their strengths and build high value relationships for sustainable business growth and personal peak performance.  Little things make a BIG difference.  As a thought partner and sounding board, Randy meets you right where you are.  He listens empathically, asks curious questions and holds up a mirror to enable leaders to deepen and broaden the quality of their thinking to explore and discover new solutions.
Randy has coached executive leaders across all functions in companies of all sizes from small businesses to global companies, including Accenture, Cisco Systems, Edwards Lifesciences, Honeywell, McGladrey, Philips, Quest Software, and Thomson Reuters.  He has created and delivered leadership programs, facilitated continuous learning and coached leaders throughout the U.S., and in Europe and Asia.  Randy has also coached executives in career transition throughout Southern California to land new positions.
Randy is a Chartered Financial Analyst (CFA) and holds an MBA from the University of Southern California and a B.A. in Psychology from San Diego State University.  He is a member of the NeuroLeadership Institute, and the Presencing Institute (Theory U).
Randy collaborated with Dr. Ken Blanchard, Dr. Deepak Chopra and other thought leaders for "Roadmap to Success", a book compilation of insights leadership for successful business strategies.  He is also committed to giving back and serves on the Southern California Regional Board for HOPE International, a faith-based nonprofit organization implementing sound microfinance and basic business training that enable clients to build businesses and break free from physical and spiritual poverty throughout the world.