Michael Moore

[email protected]
[email protected]
eVoice +1.949.225.3400 Extension 116
Mobile 636.443.9613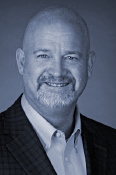 Michael Moore is a California-based senior executive, strategist,  and advisory consultant specializing in rapid growth, market entry,product launches, brand strategies, and change leadership. Currently, Mr. Moore serves as the founder and primary consultant of Futurology Business Advisers . Since 2004, he has led Futurology to provide his corporate clients     with  innovative solutions, criticalstrategies, and global leadership expertise .
Michael has worked both as a consultant and in several interim leadership roles with U.S. and international companies, across a range of industries. As the GM North American Market for Air Smart Audio (Muzen), Michael led the strategy for the company's U.S. marketentry.   As a consultant for numerous wireless accessories companies, Michael opened distribution into carrier and dealer channels; advised the company's launch for power and memory products; and secured contracts   with AT&T, Sprint, T-Mobile, US Cellular, andVerizon. As Consultant for Ameriwood Industries (Dorel): he oversaw the development of a new line of high-end consumer electronics furniture under a new brand name (Ultra) and established agreements with key retailers, including Best Buy and Costco; generating a significant revenue increase. As VP of National Sales for BrightPoint, he launched a series of integrated eCommerce sites and direct-to-store inventory programs, increasing profitability across channels.
Mr. Moore comes from a strong corporate leadership background. As the Vice President of Sales and Marketing for GPX (DigitalProducts International), he led a major financial turnaround of the company, landed  orders with top retailers Wal-Mart and Target. As Director for National Indirect Distribution with start-up Sprint PCS, Michael created and implemented a distribution strategy and retail compensation program that led to 14 consecutive quarters of industry leading growth.  As Executive Director National Retail Sales & operations at T-Mobile, he led a national sales organization of more than 500 personnel, built new account relationships with topnational retailers, and developed an innovative training program that increased sales per hour by 93%.
Mr. Moore holds a B.S. in Speech Communications from California State University, Long Beach. Michael has been recognized forcontributions as a  business  executive  and sales leader, earning numerous achievement awards over his career. He serves as aregular speaker and presenter  for  industry and corporate  events. Michael also volunteers as a business mentor for young professionals, coaches youth baseball, and supports causes in animal rescue.