Dominique E. Merz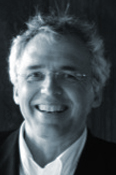 Dominique Merz manages foreign investments in the US and Canada, where he was as a member on the boards of private and public companies. He also served as a trustee of the International Center for Economic Growth; ICEG is a network of more than 5,000 economists, including former head of states, central bankers and ministers in addition to over 300 economic research institutions around the world.
Management consulting for Prognos Ltd, Frankfurt, internal auditing for Roche Pharmaceuticals Ltd, Basel, advertising for Volkswagen Group, Wolfsburg and communications for the Swiss Bankers Association as well as private banks in Switzerland and Luxembourg sharpened Dominique's business skills. He was the founder of Graf Bertel Dominique, an advertising agency with offices in New York, Germany and Switzerland. The agency was acquired by Omnicom Group. Before returning to the United States, he developed, owned and sold Switzerland's first outlet mall with close to 40 brand name factory stores.
While being an overrated and overpaid commercial photographer, he studied law, business and economics: He earned a bachelor degree in law, a master of business administration with magna cum laude and a doctorate in economics with insigne cum laude from the University of Basel, Switzerland. The University of California, Berkeley invited him as a research fellow and he joined its Department of Economics with two grants from the National Science Foundation. In 2003, he completed the Directors College at Stanford University, Palo Alto. He holds two patents pending for automated laser cutting ophthalmic lenses.